Industrial DDR5 Memory
Empowering high speed computing and 5G
According to Yole Developments, DDR5 DRAM shipments will outpace DDR4 by 2023 and will account for 90% of the market by 2026. DDR5 will be the undisputed standard of the future and a key component of 5G, AIoT, and other applications. ADATA offers a range of DDR5 memory modules, including U-DIMM and SO-DIMM variants, to help you prepare for the future.
DDR5 ADVANTAGES
ADATA's industrial-grade DDR5 memory modules feature the advantages below, making them ideal for automation, networking, surveillance, IPCs, embedded systems, servers, and data centers. At present, ADATA DDR5 series are being widely implemented in automation and for server upgrades.

4800 MT/s
1.5X faster transfer rate

1.1V
Consumes 9% less power

ON-DIE ECC
Enhanced reliability

THERMAL SENSOR
Prevents overheating

PMIC(Power Management IC)
Improved power supply stability

8-32GB
Ample storage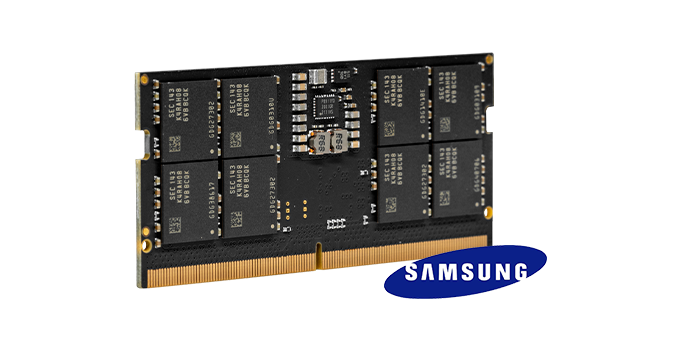 ORIGINAL IC FROM SAMSUMG
ADATA's industrial-grade DDR5 memory modules utilize high-quality ICs from SAMSUNG and have passed rigorous testing to ensure reliability and compatibility.
VALUE-ADDED SERVICES
Leveraging its strong in-house R&D capabilities, ADATA Industrial is able to provide a high level of customization, including 30µ PCB gold plating for improved signal transmission reliability, anti-sulfuration protection, and conformal coating technology for resilience against pollution, dust, and humidity.
TARGET APPLICATIONS
Ⓒ 2021 ADATA Technology Co., Ltd. All Rights Reserved.